Have you recently started to work from home? With no commute, no one stealing your office lunch, and a more casual dress code, there are certainly perks. However, working from home isn't free from obstacles either. Luckily, we've rounded up four of the most common work from home obstacles and explain how you can avoid them. Read on to find out our top tips!
Interruptions and Distractions
Working from home comes with its own set of distractions and interruptions from family, pets, or the doorbell. To make sure these interruptions are kept to a minimum, set up a kind of signal that lets others know when you're in work mode. If you have a private home office, you can lock the door or hang a do not disturb sign. If you don't have a private home office, let your family members know not to bother you while you're sitting at your desk or wearing headphones. If you have children, explain why it's essential for you to avoid interruptions and help train your children and partner to be self-sufficient. It's also crucial to remove distractions from your work area like TV or books!
Time Management/Procrastination Issues
Working from home requires a lot of self-motivation and time management skills. One way to ensure you stay productive is to tackle your biggest, most important task as soon as you start working. Statistically, the biggest task is the one you're most likely to procrastinate. So by doing it right away, you're more likely to stay productive throughout the day. You should also set your workday hours and stick to them because a conventional schedule will help you be more productive, and allow you to spend time with your family. Don't forget to take a lunch break as well as short breaks throughout the day to keep your focus level up.
Social Isolation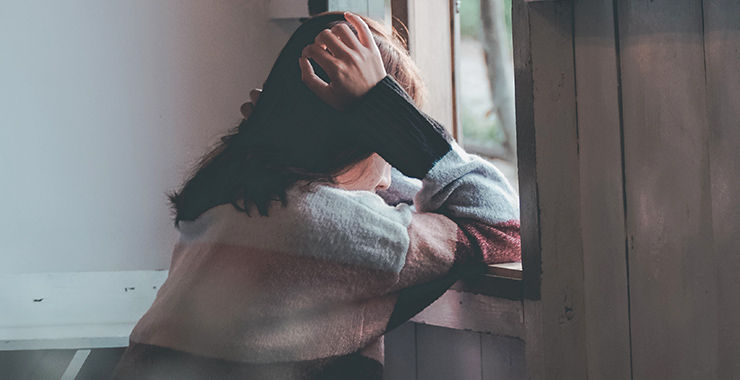 Although it's important to stay home during the pandemic, it's still important to schedule some virtual social breaks, so you don't become too isolated. Apps like Zoom or Skype aren't just for work meetings, use them to connect with friends and family. You can even download the Houseparty app so you can play virtual games with your friends and family online. It's a great way to feel socially connected and let off steam from your workday.
Communication Issues
When the bulk of your communication takes place over email or by text, it's easier for things to get misinterpreted. Small misunderstandings that could have been prevented with a specific tone of voice can quickly snowball. The key is to think a little more before writing and sending your email, and speak up if you need clarification. It's also a great idea to use collaboration tools like Slack or nTask, which can make communication faster.
Although it might not have been your choice to work from home, you might find remote work very rewarding— especially when you follow our tips to handle these common obstacles. For more great tips and tricks, don't forget to read our blog!
Tags:
challenges of working from home
,
work from home challenges and solutions
,
work from home fun challenges
,
work from home obstacles
,
working from home struggles