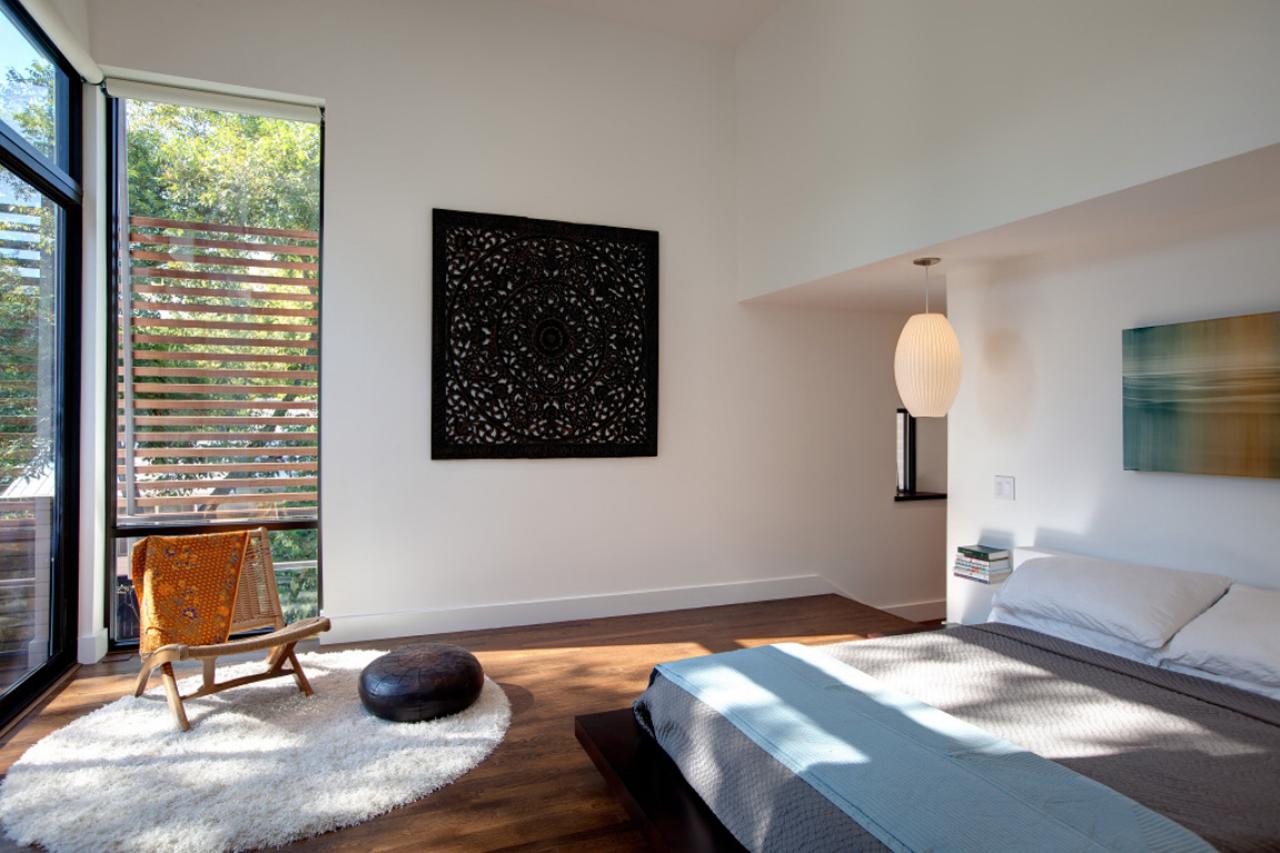 It's important that friends and family are able to enjoy their stay when they come to visit us. Being able to take some of the worry out of their trip is a wonderful feeling, and it's always nice to get those compliments! However, if you've found that your guest bedroom has been lacking in charm lately, there are simple changes you can make that will easily transform the space. Follow along for our 4 favourite design ideas and décor tips for your guest bedroom to make it extra cozy and welcoming.

Add a Desk or Vanity
If your spare bedroom is a little pressed for space, a desk or vanity could work great next to a bed in lieu of your standard bedside table. First off, it can be used to provide more storage for extra sheets and blankets! However, we recommend you also make sure to include some convenient items, like pads and paper, a magnifying mirror, a phone charger, or anything else you can think of to make your guests' stay a bit more enjoyable and stress-free. Think "what do I need on my trips?" and set up a small basket with these helpful objects.
Make the Bed Absolutely Luxurious
No matter what type of setup you have in your guest bedroom, one thing you can do is make the bed feel as luxe as possible. Odds are your friends and family won't be spending too much time in the room but, when they are there, they'll likely be on the bed! High-thread-count sheets, a duvet, extra pillows, and an extra blanket always go a long way to someone who's away from home. If you tend to have a lot of guests you might want to purchase several sets of linens. This means you can avoid all that pressure of needing to do a giant wash in-between each visitor's arrival and departure.
Think Multipurpose
Oftentimes we need to use our spaces for more than one thing. Perhaps your guest bedroom is also used as an office or crafting room when people aren't visiting. It is more than OK to think of your spaces in these multipurpose ways when designing them. As an example, daybeds are perfect solutions for your multipurpose space! They act as a bed one moment and quickly move back to a couch when you need your room back.
Embrace Minimalism
Sometimes it may feel like you need to fill your guest bedroom to the brim with furniture and décor in order to make it feel cozy. This is not the case at all! Going with a streamlined, minimalist look is both budget-friendly and easy to manage. With less to clean, the bedroom becomes much more manageable and also makes your guests feel like there's a lot more room for them; which – in turn – feels very welcoming.
Hosting house guests can be a very enjoyable experience! There's something extremely satisfying about helping your visitors feel especially welcome and comfortable. We know that, with these tips, you'll be able to create a welcoming spare bedroom that your guests will rave about for years to come. Make sure to follow Falconcrest Homes' blog series for more information about homes, décor, and upcoming projects!
Tags:
Bedroom decor
,
Decor
,
Guest bedroom
,
Interior design
,
Spare bedroom