There's nothing like nature to make your house come alive! The right indoor plants don't only add an element of style; they also boost your mood, productivity, concentration, and creativity! Plus, they make any room feel zen, and they purify the air. It's obvious why we love indoor house plants, so we think every homeowner should try the five plants we've listed below!
Aloe Vera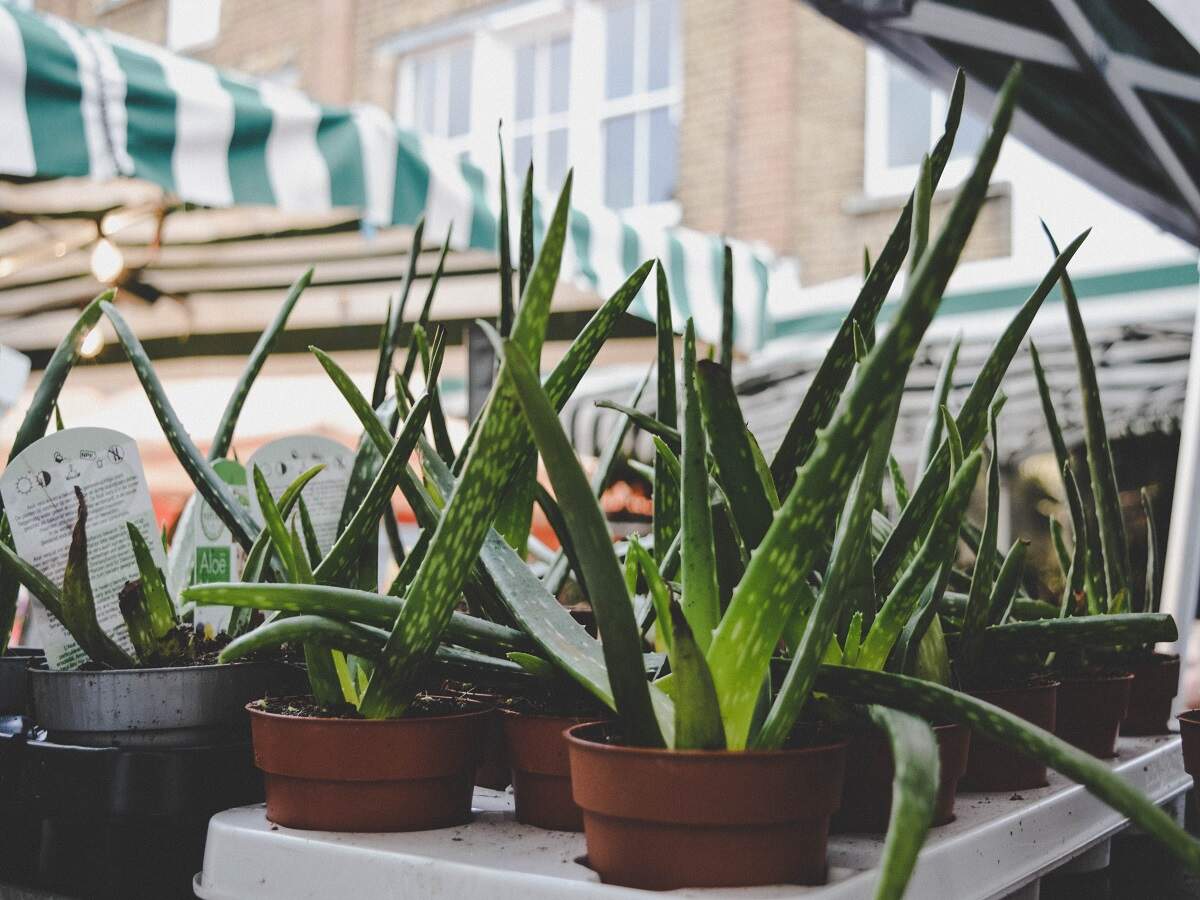 Aloe Vera plants are so versatile! You can even keep them in the bathroom because they don't require direct sunlight, and they only need water every couple of weeks. They're also perfect in the bedroom because aloe vera absorbs carbon dioxide and releases oxygen at night, helping you sleep better. If that's not enough, Aloe Vera plants also have juice inside them that works to relieve pain from scratches and burns, so it's like growing your own medicine.
Devil's Ivy
Devil's Ivy is a vine plant that instantly makes any room more vibrant! You can pair these stunning plants with a hanging basket for instant drama in any space. Just remember that these plants can grow up to 40 feet long! They thrive in bright indirect light, and they're very drought-tolerant, so they don't require much water, which is perfect if you're a green-thumb beginner.
Succulents
Succulents are some of the most popular plants around – and for a good reason. These plants are some of the easiest to keep alive because they're low-maintenance and love dry, indoor areas. Succulents are ideal on a windowsill as they do like light. What's more, there are so many varieties that you're sure to find colours and looks that match any decor!
Spider plants
Did you know NASA tested the abilities of three common houseplants to remove formaldehyde from the air and found that spider plants were the best? They removed 95% of the toxic substance from a sealed Plexiglas chamber in just 24 hours! As an indoor option, spider plants are one of our favourites! They're super resilient and safe for pets. Keep them in bright to moderate light, avoiding direct sun, and fertilize spider plants twice a month during the spring and summer for optimal growth.
Snake Plants
Snake plants are also on NASA's list of houseplants that clean and filter indoor air, and we love how these plants add a unique look to your home with their upright, strap-like leaves! Snake plants, also known as Sansevieria, are easy to care for and only need to be watered once a week. They prefer bright, indirect light, and they tolerate low light environments, so they're perfect for any living situation!
Even if you've never grown anything before, these five indoor plants are great for beginners! Every plant on our list is easy to care for and doesn't require too much water. You'll love the low maintenance and the high style impact. The right house plants add so much to a home, including an element of design, filtered air, and a touch of zen. For more great home decorating tips and tricks, read our blog!
Tags:
indoor plants
,
indoor plants for your home
,
indoor plants ideas
,
indoor plants tips