Did you know your lawn is more than just a great place to have a BBQ? It acts as a giant air conditioner that helps cool your home, it releases an enormous amount of oxygen, and it traps loads of dirt and dust to help keep you and your family healthy. To get a beautiful, vibrant lawn this summer you don't need a landscaper, all you need are our helpful tips, and you'll be the talk of the neighbourhood.
Adjust Your Mower Blade for the Time of Year
Allowing your grass to grow to its optimum height encourages your lawn to establish a deeper root system while also shading the soil to help stop weed seeds from sprouting. For the first mowing of the year, you want to remove dead grass and let more sunlight reach the crowns of the grass plants. For cool-climate grasses, use a 1-1/2 in. cutting height and raise the blade during the hottest part of summer to two inches or more. For the last cutting of the year, lower your blade back to 1-1/2 in. It's also important to cut your grass often enough that you're never cutting more than 1/3 of the grass blade height at a time.
Feed Your Lawn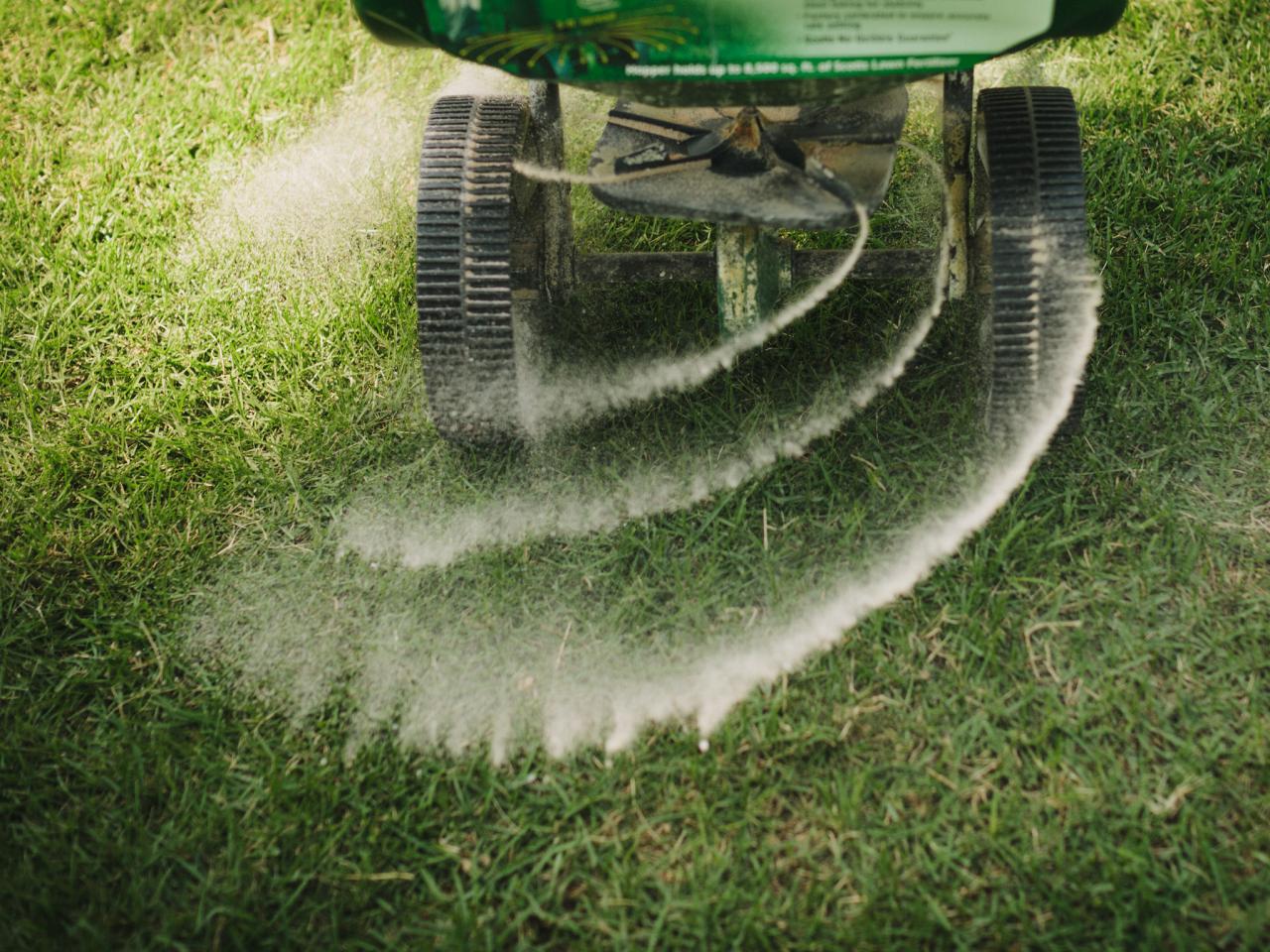 To help your lawn get green fast, look for a mix of quick- and slow-release fertilizers. The quick-release fertilizer will have your lawn luscious in no time, while the slow-release fertilizer feeds it overtime to keep it that way. If you live in the GTA, feed your lawn in the fall and spring. Keep in mind that drought can make grass go dormant in the summer, and you don't feed a dormant lawn because it can't take in any nutrients.
Make Sure to Do a Deep Watering
When it comes to watering your lawn, it's much better to water deeply and less frequently. What's more, you should water your lawn in the early morning because your water pressure is high, less water is lost to evaporation, and it gives your grass enough time to dry. If your grass stays wet overnight, it's more susceptible to disease caused by mould and fungi that thrive in moisture.
Aerate Your Lawn
Grassroots need water, nutrients, and oxygen to thrive. One way to ensure enough oxygen is to aerate your lawn. Aerating is the process of getting rid of small sections of soil. It has several benefits: it improves air-to-soil interaction, lets water and fertilizer penetrate the soil better, reduces soil compaction, and creates space for roots to grow. To aerate like a professional, use a gas-powered aerator!
When you follow our expert lawn care tips, you'll have a professional-looking lawn on a DIY budget. Not only will your lawn look amazing, but you'll get all the bragging rights too! Be sure to read our blog for more great homecare tips!
Tags:
front yard landscaping ideas
,
front yard landscaping tips
,
front yard lawn tips
,
lawn maintenance tips for summer
,
outdoor lawn ideas