The patio season is finally here, and with the warmer weather, Whitby is the perfect location to enjoy some of the best locations for after work drinks, late night partying, or relaxing summer dinners. With two downtowns, (Downtown Whitby, and Downtown Brooklin), the options are endless. Here are our favourite patios in downtown Brooklin.
Harvest, Brooklin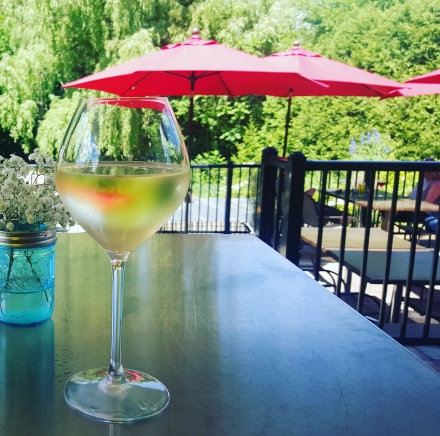 Recently named one of Brooklin's up and coming restaurants, Harvest Brooklin is renowned for its regionally sourced ingredients, brought together to achieve the perfect taste in every dish. The casual fine dining and the outdoor sunshine creates the perfect atmosphere to enjoy a special occasion on the patio, or just indulge in a summer drink with friends.
Brooklin Pub and Grill
The Brooklin Pub and Grill is the perfect spot for you and your friends or coworkers to enjoy a cold beer and pub style food under the shade of a patio umbrella after a hard day of work. The laid back atmosphere and the amazing selection of menu items will have you and your party feeling the summer patio vibe in no time.
Copper Branch
If you are looking for a power boosting, plant based lunch, under the shade of a patio umbrella, then Copper Branch is the perfect location for you. Enjoy the fresh air and sunshine, and feel good about what you are eating. With locally sourced, fresh vegetarian and vegan dishes, the Copper Branch is the perfect patio for the health conscious eater, or anyone with dietary restrictions.
Corrado's Restaurant and Bar
For local Italian cuisine, paired with a wide selection of wines and beers, Corrado's Restaurant and Bar is the number one choice in Brooklin. Originally built in 1863 as a private residence, the building is historical and unique, offering the perfect location for a relaxed, summer evening dinner on the patio, as well as a conversation starter. This quaint patio is an ideal spot to bring your date, or enjoy a family dinner under the shade of the greenery and patio umbrellas.
Whether you are looking for a location to celebrate, or just enjoy a casual drink while enjoying the summer weather, Brooklin is the perfect location to make the best of this summer's patio season.
Tags:
Falconcrest Homes
,
Home Builder in Toronto
,
Homes by Falconcrest in Whitby
,
New Home
,
Old Colony Estates by Falconcrest Homes
,
Patios in Downtown Brooklin
,
Where to go in Downtown Brooklin