Not far from the busy rush of Toronto is the smaller, quainter community of Whitby. The charming downtown area and variety of shopping options make it the perfect spot for you to enjoy the fall colours while checking items off your list and avoiding the busy crowds of the city. If you are searching for some shopping inspiration, these are some of our favourite places for Thanksgiving shopping in Whitby.
Whitby Mall
With over 50 stores to choose from, Whitby Mall offers a wide selection of fashion boutiques, a Sobey's grocery store, and a Staples business depot. The enclosed design of this mall makes it the perfect spot for you to complete your Thanksgiving shopping on a rainy or colder day, without the discomfort of being exposed to the elements.
Humphrey's Boutique
Offering chic women's fashion and jewelry, Humphrey's Boutique in Brooklin is the perfect spot for all of your fall fashion needs. The boutique also offers soap from the Whitby Soap Company, so you can stock up for all the guests you will have over the Thanksgiving holiday. Impress your family and friends this year! Treat yourself to a wardrobe makeover and then spoil your guests with fun, fresh soaps.
Urban Barn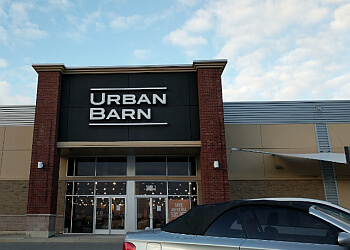 This year for Thanksgiving add an element of special decor to the festivities and spoil yourself with the interior decor options from Urban Barn. The chic furniture and accents this store offers will allow you to get the perfect finishing touches for your home before family and friends arrive for the holiday.
Village Bake Shop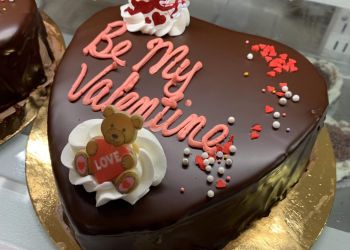 Rated one of the three best bakeries in the Whitby area, Village Bakeshop and Deli offers a wide selection of Dutch inspired baking as well as fresh deli options that will delight the taste buds of all your family and friends. It is the perfect spot for you to pick up unique and fresh baked goods to get you through the Thanksgiving weekend.
Party Giant
One of the best ways to shop for decorations is to purchase them at a party store. This year for Thanksgiving, add the final touches to your celebrations by purchasing all of the party decor and accessories at Party Giant. This family owned and operated business has all of the supplies you will need to throw a Thanksgiving soiree everyone will remember.
Regardless of whether you are doing all of your grocery shopping for Thanksgiving weekend, or updating your wardrobe to be on par with the latest fall fashion, Whitby's many shops and malls have what you need to make this a successful and fun Thanksgiving weekend. For more information on shopping in Whitby, visit the Falconcrest Homes Blog.
Tags:
Falconcrest Homes
,
Home builder
,
new homes
,
Thanksgiving Shopping in Whitby
,
Where to Shop in Whitby
,
Whitby Shopping