Are you looking to organize your bedroom and keep your space clean? Then you're in luck! From maximizing underused space to finding pieces that do double duty, we have five creative storage ideas that will make it easy to keep your bedroom both clean and organized!
Install Shelving along the Perimeter of Your Room
When it comes to getting creative with storage solutions it's all about using space that you haven't thought of before. One of the most underused spaces in the bedroom? The 12 inches of wall below your ceiling. This is the perfect place to install shelves! Maximize storage by installing shelves along the entire perimeter of your bedroom. Plus, you can bring out your inner interior designer by styling your shelves with beautiful baskets, cute trinkets, and gorgeous plants!
Use a Storage Bench at the Foot of Your Bed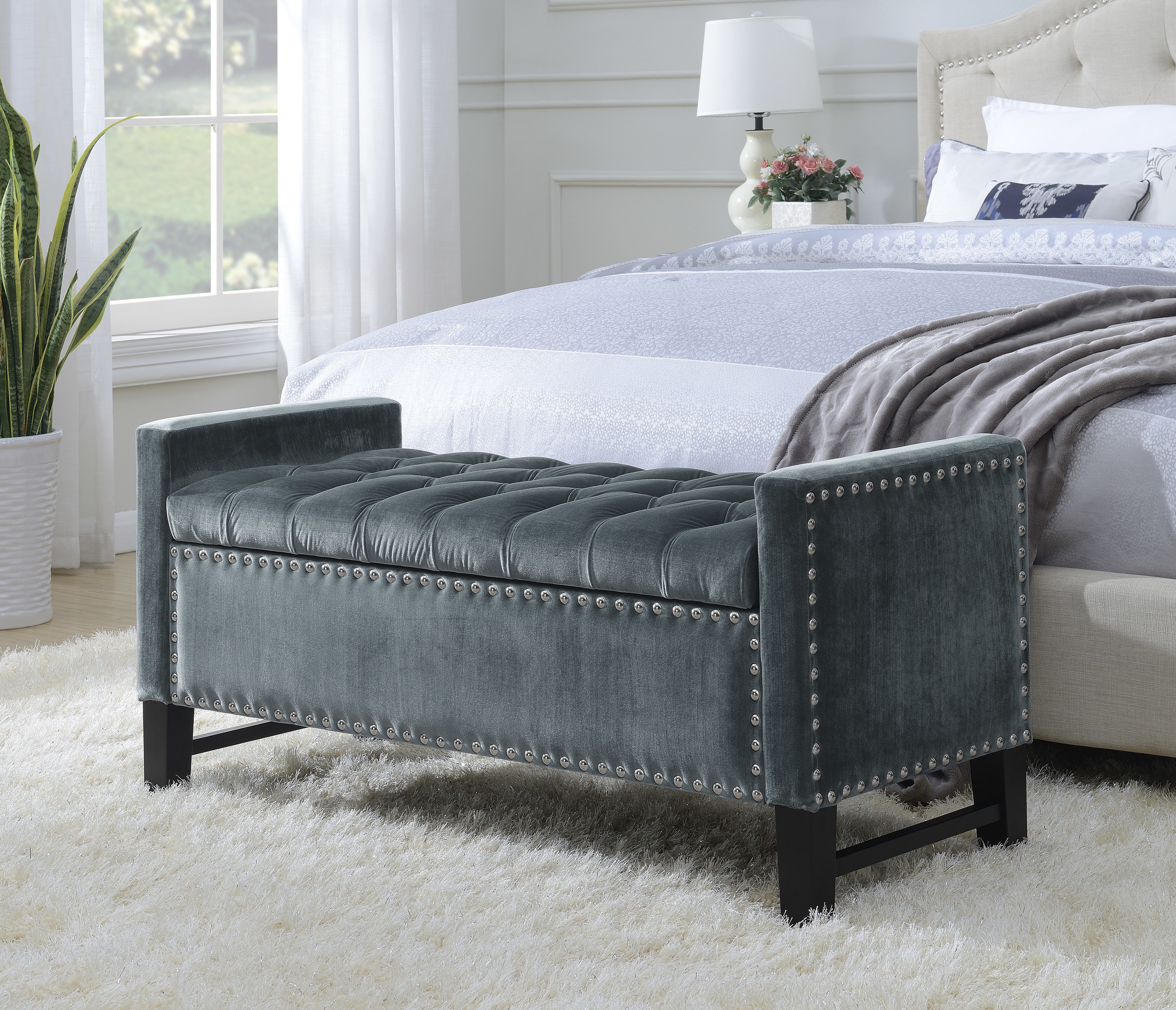 Not only will you add more seating with a storage bench but you'll also have extra space to store blankets, clothes, books, and more! Placing the storage bench at the foot of your bed can even act as a footboard, and with so many styles to choose from it's sure to add some extra pizazz to your bedroom too!
Maximize Under Bed Storage with Baskets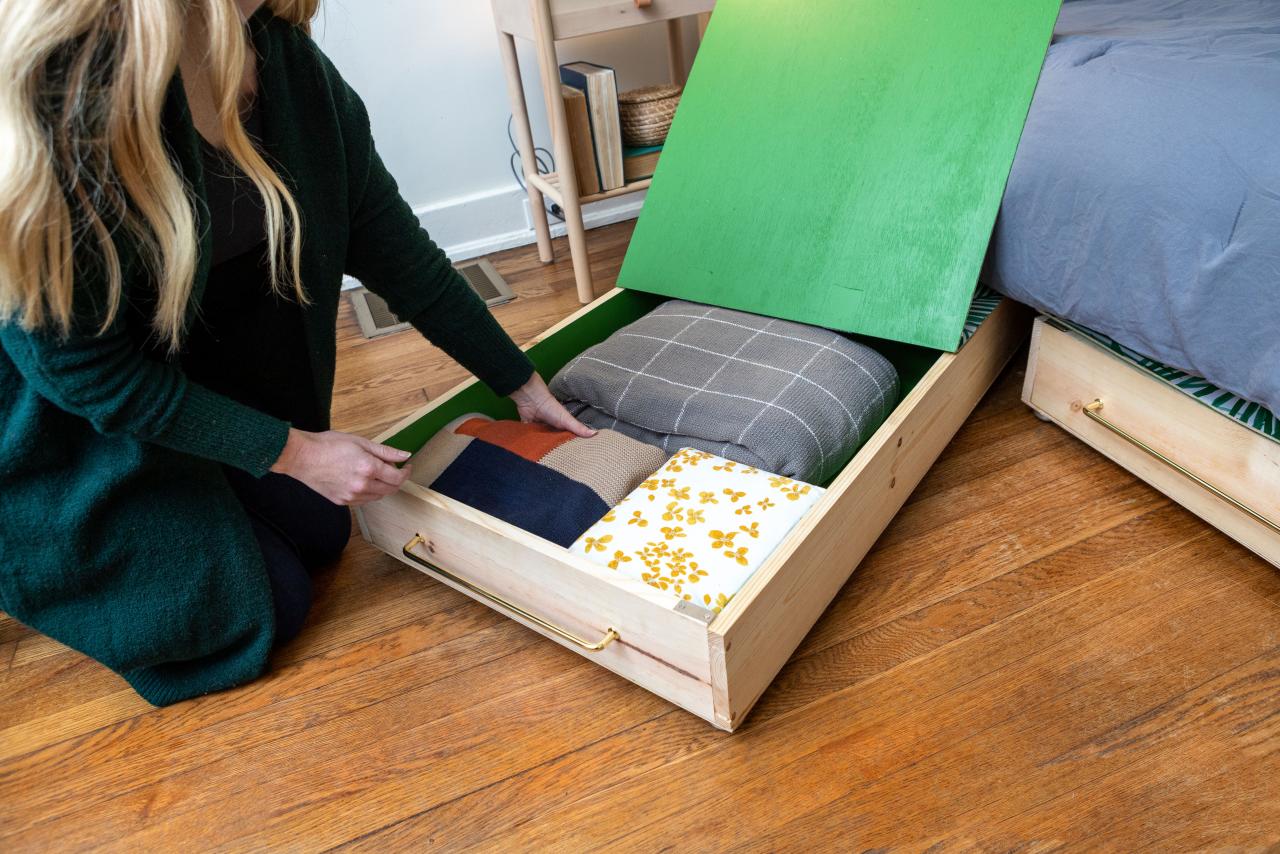 Another underused space in the bedroom that's great for storage? Under the bed! Instead of letting it collect dust and lost socks, use wicker baskets, plastic storage boxes with lids, or fabric storage cases to stay organized and keep your space clean. Consider storing clothing and shoes you won't need for the season. For example, store summer shorts and sandals in the winter and heavy sweaters and boots in the summer!
Make Your Mirror Double as a Jewelry Box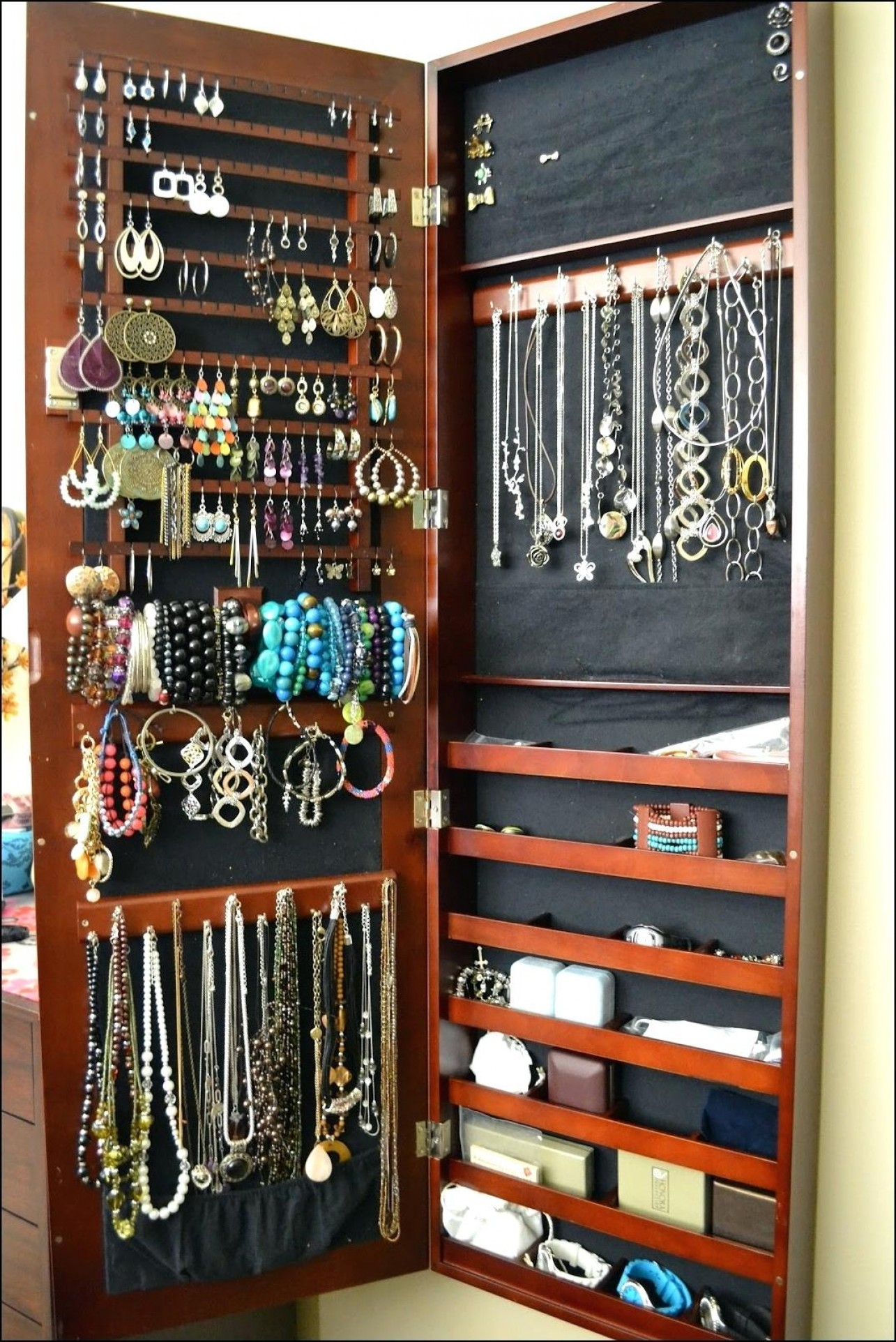 We love pieces that do double duty. One of our favourite bedroom storage ideas is a mirror that also serves as a jewelry box! For example, this mirror from The Container Store, is the perfect spot for all of your accessories, and it hangs right over your door to further maximize space. Hang it on your closet door or your bedroom and voilà, a great way to stay clean and organized.
Opt for a Headboard with Storage
Another great double-duty piece is a headboard with storage. Ikea, Home Depot, and WayFair have so many amazing options! We love the headboards with closed cabinets and built-in shelving to help you stay organized and keep your room clean and fresh!
We hope you loved these five clever bedroom storage ideas that are easy to implement without breaking a sweat or the bank. If you're looking for more great ideas on how to organize your home don't forget to visit our blog!
Tags:
bedroom storage ideas
,
bedroom storage tips
,
Clever Bedroom Storage Ideas