The winter months are cold, dark, and can have an impact on your body's overall health. With the lack of vitamin D from the sun, there are other things you can do at home to help boost your immune system, maintain the health of your hair,  and increase your energy levels. Here are 7 tips for winter wellness at home.
Don't Forget Fitness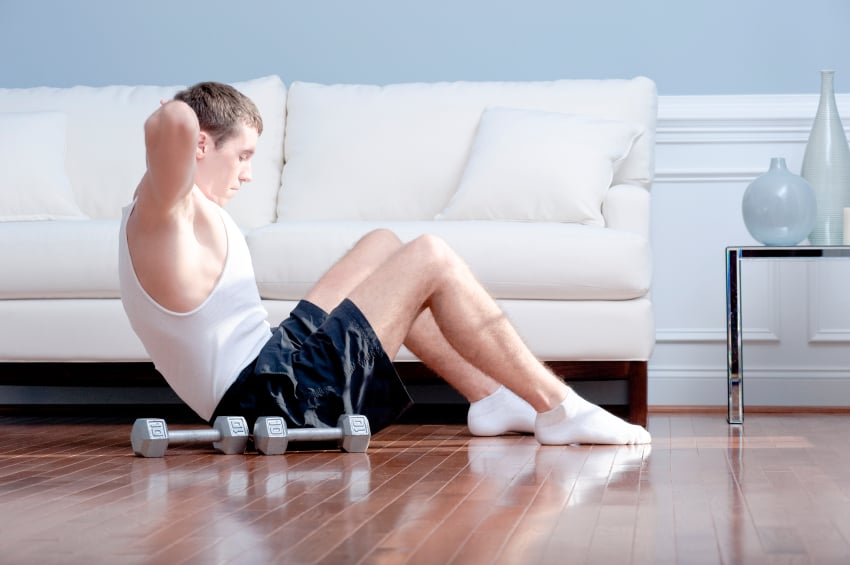 The more physically fit you are in the winter, the healthier your body will be. When you exercise, you increase the blood flow in your body, triggering a better immune response to illnesses. Before you hang up those running shoes for the winter, create an indoor workout plan for yourself. Whether you plan to do situps and push-ups while watching TV, or you follow a fitness plan, exercising in the winter is an essential part of maintaining your health for the season.
Revitalize Your Skin and Hair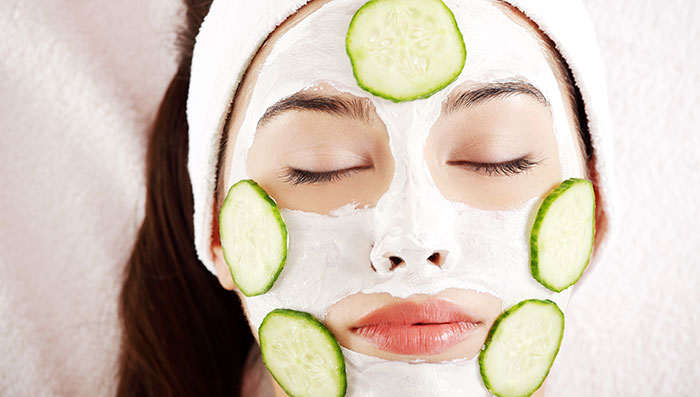 The dry conditions of winter can cause your hair to become brittle, and your skin to start flaking and itching. Take some time to revitalize both, with homemade face masks and hair treatments with these simple at home remedies that use ingredients you can buy at your local grocery store. The treatments will leave your skin glowing, and your hair moisture rich and shiny, allowing you to feel your best during the winter months.
Watch What you Eat
Temptation to eat junk food increases in the winter months because we are often kept inside due to cold weather or snowy conditions. With the darker evenings, it is easy to turn the television on, order pizza, and watch your favourite television shows all night. The downside to this is that in order to maintain your health during the winter, your body needs certain vitamins that you can only find in fresh fruit and vegetables. Watching what you eat during the winter, and ensuring you are getting your daily fruit and vegetable servings will increase your body's immune system, and give you more energy to get you through the winter months.
Stay Hydrated
Your body is mostly composed of water, and in the winter months the dry air creates a higher demand for rehydrating yourself. According to Health Canada, maintaining your hydration will increase your metabolism, balance your body temperature, and assist in your daily bodily functions. Drinking water regularly will also make you feel more alert during the day, increasing your overall productivity.
Avoid Refined Sugars
In the winter months, your body has a natural instinct to consume more calories. This may result in cravings for sugary foods like candy and baked goods. Although the initial satisfaction can make you feel good, foods with refined sugar in them can be a significant factor in decreasing your overall health throughout the winter months. These sugars are very complex, and difficult for your body to process, resulting in a slowing of the immune system. During the winter months, if you find yourself craving sweet things, try substituting baked goods for fresh, sweet fruits, like kiwis and strawberries. Not only will this curb your craving, but it will also increase your overall health, and prevent weight gain, making you feel better throughout the winter months.
Increase Your Fibre Intake
According to a study from the University of Illinois in 2010, fibre found in foods like oats, apples, and nuts can help reduce inflammation Increase immune functions, and generate good gut bacteria, resulting in healthier bodily functions. The study found that increasing your fibre intake can multiply the number of anti-inflammatory proteins in your body, which aids in  strengthening your body's immunity response system  This means that increasing your fibre intake in the winter months will help your body fight off any colds or flus that are common during the winter months.
Rest Up
Your life is busy, and although the temptation may be to stay up late to finish that presentation, or meet a deadline, getting a full night's sleep is an essential part of maintaining your winter wellness. According to Psychology Today, the average adult needs between 6 and 8 hours of sleep, depending on their sleep cycle. Getting a sufficient amount of sleep for yourself will allow your body to charge its immune system, making you feel healthier, and more energetic during the winter months.
Winter wellness at home is as simple as following a healthy lifestyle, and regenerating when required. Eating healthy, exercising, and getting enough sleep are some of the many ways to keep yourself looking and feeling good during the winter. For more ideas on how to boost your winter wellness at home, visit the Falconcrest Blog.
Tags:
Boost Wellness at Home
,
Day Off at Home
,
Falconcrest Homes
,
Healthy Lifestyle
,
Home Builder in Toronto
,
New Home
,
Stay Healthy
,
Winter Wellness at Home